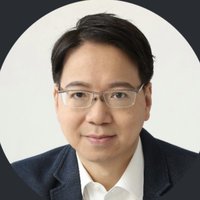 Charles Mok
Founder and Director
,
Tech For Good Asia
Charles holds 30 years of technology, management and consulting experience in IT, Internet and new media, and was the Legislative Councillor representing the Information Technology Functional Constituency in the Hong Kong Special Administrative Region (2012-2020).

He co-founded HKNet, one of Hong Kong's earliest Internet service providers, which was acquired by NTT Communications of Japan. Previously, he also worked for multinational IT corporations such as Digital Equipment Corp and Sun Microsystems in the United States, and was Chief Technology Advisor for Compaq Computer in Taiwan.

Charles is also an active in advocating for IT and other public policies, and formerly chaired the Hong Kong Information Technology Federation, Internet Society Hong Kong and Hong Kong Internet Service Providers Association. He is also appointed by the Hong Kong SAR Government as a member of the Digital 21 Strategy Advisory Committee, West Kowloon Cultural District Authority Consultation Panel, etc.

A graduate from Purdue University (USA) with bachelor and master degrees in Electrical Engineering.

Specialties: Internet, Information and Communications Technology, Telecommunications, Public Policy, Fintech/Regtech/Suptech, New Media, Social Media, Privacy, Trust and Identity.