Carl Cottuli
Vice President of Power Systems

, Bloom Energy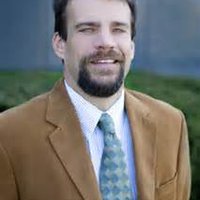 Currently Vice President of Power Systems at Bloomenergy. In this role he has the responsibility for setting standards and designing critical power systems comprised of fuel cell based technology for application in the datacenter and micro grid environments.
With over twenty five years' experience in managing global technical teams engaged in
Government, Industrial and Enterprise opportunity engagement, capture and execution with direct
experience in electrical/mechanical product and system design, installation and service
industries.
The majority of background experience has come by working with leading corporations
such as Russelectric, Schneider and Eaton while holding senior leadership positions and advising
on corporate strategy, organizational design, product roadmap and focusing the team on the
addressable markets for the various products. While educational background consists of
Electronic Engineering degree and continuing education in course work focused on gaining direct
knowledge as needed in various roles to include Project Management, Process Development and
Lean building.
Carl currently holds over 10 patents for power and cooling technology focused on
the data center marketplace