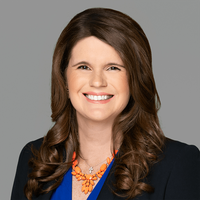 Ali Greenwood
Executive Director - Global Data Center Advisory Group
,
Cushman and Wakefield
Ali Greenwood is an Executive Director in Cushman & Wakefield's Global Data Center Advisory Group and is based in the firm's Dallas office. She has more than 14 years of experience in the commercial real estate, data center, private investment, technology and REIT industries. She is well-known across the U.S. as a data center expert.
Greenwood and her partner, Bo Bond, have established themselves as a premier data center brokerage team. Collectively, they have completed assignments for many of the Fortune 500 across various industry verticals, as well as investors and data center operators alike.
Greenwood provides her clients with a range of data center services, including customized strategy development and execution, site and provider selection, deal negotiations, TCO analysis, portfolio and asset valuation, acquisitions and dispositions, greenfield projects, colocation leases, DR and hybrid IT/cloud deployments, and master services agreements and renewals. She leverages her background in finance to benefit clients in each scenario, ensuring their data center strategy closely aligns with their goals.
Greenwood most recently served as a Senior Vice President at JLL. Prior to that, she worked with Digital Realty and Eastern Partners. She has been the recipient of several prestigious awards, including Dallas Business Journal's Best Deals awards and D CEO's Power Brokers list, and was a finalist for the Young Leader of the Year – Women in IT Awards.
Greenwood earned a Bachelor of Business Administration in real estate finance from Baylor University.