One major lesson from the pandemic: telemedicine is here to stay. It is not a temporary solution, rather a permanent shift in how patients and health professionals will interact and treat various scenarios. As telehealth visits continue to soar, data center and managed service providers will continue to play a vital role in securing health records and information while enabling the lightning-fast connections required. Even as patients return to in-office visits, there's no denying that virtual health visits are quicker, more efficient, more convenient and physically safer for both the patient and provider.
However, as digital healthcare use increases and patients and providers become more versed and comfortable, the threat of a data breach or a cyberattack jeopardizes it all. And that's where the data center and managed IT designed to support healthcare organizations can intervene. Without exception, today's successful healthcare systems must be secure at every turn. With the accelerated adoption of telehealth and the technologies that support remote visits and patient monitoring, keeping patient data secure, compliant and seamlessly integrated is essential to telemedicine's post-pandemic future.
Security first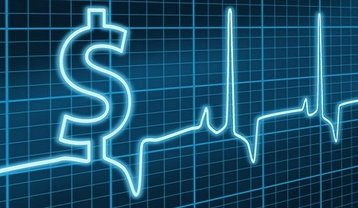 While the federal government granted a temporary waiver to use non-compliant HIPAA platforms during the Covid-19 emergency period, this ultimately placed patients and healthcare systems at risk, especially as cybercriminals increased their appetite for destruction and data, specifically patient data. As a result of Covid-19, security demand across healthcare organizations has accelerated as the number of cyber-attacks has risen higher than ever before. Since March, IBM reported that 6,000 percent of the attacks have been malware-related, mainly due to the shift to work from home.
Healthcare is focused on making the critical shift to a resilient plan with an enhanced emphasis on end-to-end security. But how will healthcare organizations safeguard data while delivering better outcomes and virtual medical experiences long-term? How will data center and managed IT providers detect and quickly resolve threats across technology platforms before causing real harm across healthcare IT environments?
To address these pressing questions, it's crucial to examine the demands of healthcare IT. To start, there is an unparalleled advantage in IT security that is expected, and that can support and protect healthcare platforms, precision medicine, PACs/Imaging, data analytics, telemedicine, and multiple electronic health record applications. High-risk and long-term consequences are additional challenges that healthcare providers face. Problems must be resolved without downtime, no matter if it's ransomware or an outage.
Patient care will remain at the forefront, which means organizations need to know where their data and risks are in advance to get on top of them and deal with any challenges that arise. Managed Detection and Response can be a powerful tool to aid healthcare organizations. Additionally, the comprehensive Governance Regulatory and Compliance (GRC) assessment allows healthcare organizations to evaluate their IT environment to ensure 100 percent compliance with HIPAA, HITRUST and other regulatory frameworks. Simultaneously, these services enable threats across technology platforms to be detected and resolved quickly before causing real harm to IT environments.
The healthcare industry environment continues to get more complicated every day, and healthcare organizations are facing unprecedented challenges. With new regulations, changing compliance mandates, security breaches, specialization needs and more, it's difficult for organizations to maintain operations while also trying to achieve a secure environment.
As organizations prepare for a new reality and the next crisis, it's essential to understand the risk register and where critical data resides to minimize access to it. Security governance can no longer be an after-thought. Healthcare IT leaders require experience, operational excellence and a robust data center and managed IT partner to pave the way for their patients and providers' future.