Cloud adoption by UK companies has now neared 90 percent, according to Cloud Industry Forum, and it won't be long before all organizations are benefiting to some degree from the flexibility, efficiency and cost-savings of the cloud. Moving past the first wave of adoption we're seeing businesses ramp up the complexity of the workloads and applications that they're migrating to the cloud.
Perhaps this is the reason that 90 percent is also the proportion of companies that have reported difficulties with their cloud migration projects. This is frustrating for IT teams when they're deploying cloud solutions that are supposed to be reducing their burden and making life simpler.
Preparation is crucial to project success, and progressing through the following key stages offers a better chance of running a smooth migration with minimum disruption.
1. Set your goals at the outset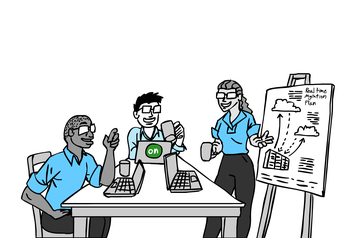 Every organization has different priorities when it comes to the cloud, and there's no "one cloud fits all" solution. Selecting the best options for your organization means first understanding what you want to move, how you'll get it to the cloud and how you'll manage it once it's there. You also need to identify how migrating core data systems to the cloud will impact on your security and compliance programs. Having a clear handle on these goals at the outset will enable you to properly scope your project.
2. Before you begin – assess your on-premises
Preparing for cloud migration is a valuable opportunity to take stock of your on-premises data and applications and rank them in terms of business-criticality. This helps inform both the structure you'll want in your cloud environment and also the order in which to migrate applications.
Ask the hard questions: does this application really need to move to the cloud or can it be decommissioned? In a cloud environment where you pay for the resources you use it doesn't make economic sense to migrate legacy applications that no longer serve their purpose.
Once you have a full inventory of your environment and its workloads, you need to flag up those specific networking requirements and physical appliances that may need special care in the cloud. This ranked inventory can then be used to calculate the required cloud resources and associated costs. Importantly, this process can also be used to classify and prioritize workloads which is invaluable in driving costs down in, for example, cloud-based disaster recovery scenarios where different workloads can be allocated different levels of protection.
3. Establish tech support during and post-migration
Many organizations take their first steps into the cloud when looking for disaster recovery solutions, enticed by the facility to replicate data continuously to a secondary location with virtually no downtime or lost data. This is fundamentally the same as a cloud migration, except that it is planned at a convenient time, rather than prompted by an extreme event. This means that once the switch is flipped, the migration should be as smooth as a DR event. However, most organizations will want to know that there is an expert on hand should anything go wrong, so 24/7 support should be factored into the equation.
4. Boost what you already have
Look at your on-premises environment and work out how to create synergies with the cloud. For example, VMware-users will find there's much to be said for choosing a VMware-based cloud environment which is equipped with tools and templates specifically designed for smoothly transitioning initial workloads and templates. It's an opportunity to refresh the VM environment and build out a new, clean system in the cloud. This doesn't mean you can't transition to a cloud that differs from your on-premises environment, but it's a factor worth taking into consideration.
5. Migration of physical workloads
Of the 90 percent of businesses that reported difficulty migrating to the cloud, complexity was the most commonly cited issue, and you can bet that shifting physical systems is at the root of much of that. They are often the last vestiges of legacy IT strategies and remain because they underpin business operations. You need to determine if there is a benefit to moving them to the cloud and if so take up one of two options: virtual the ones that can be virtualised – possibly using software options - or find a cloud provider that can support physical systems within the cloud, either on standard servers or colocated custom systems.
6. Determine the information transfer approach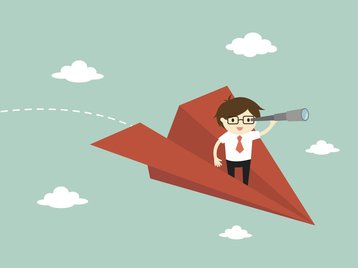 The approach to transferring information to the cloud will depend on the size of the dataset. In the age of visualization and of relatively large network pipes, seeding can often be viewed as a costly, inefficient and error prone process. However, if datasets are sufficiently large, seeding may be the best option, with your service provider providing encrypted drives from which they'll help you manually import data into the cloud.
A more innovative approach sees seeding used to jumpstart the migration process. By seeding the cloud data center with a point in time of your environment, you then use your standard network connection with the cloud to sync any changes before cut-over. This minimizes downtime and represents the best of both worlds.
7. Check network connectivity
Your network pipe will be seeing a lot more traffic and while most organizations will find they have adequate bandwidth, it's best to check ahead that your bandwidth will be sufficient. If your mission-critical applications demand live-streaming with zero latency you may wish to investigate direct connectivity to the cloud via VPN.
8. Consider post-migration management and support as part of the buying decision
Your migration project is complete, now you have to manage your cloud environment and get accustomed to the variation from managing on-premises applications. The power and usability of management tools should be part of the selection criteria so that you are confident you will have ongoing visibility and the facility to monitor security, costs and performance. Furthermore, support is a crucial part of your ongoing relationship with your cloud service provider and you need to select an option that gives you the support you need, when you need it, at the right price.
As more and more businesses take the plunge and move mission-critical systems to the cloud, we'll see the skills and experience of in-house teams increase and the ability to handle complex migrations will rise in tandem. Until then, IT teams charged with migration projects shouldn't be afraid to wring as much support and advice out of cloud service providers as possible so that they can achieve a pain-free migration and start reaping the benefits of the cloud.
Monica Brink is EMEA marketing director at iland