Zain KSA has transferred ownership of its subsidiary unit Zain Business Limited to the Public Investment Fund (PIF) for 3 billion Saudi riyals (€807 million).
This paves the way for the sale of 8,069 towers, which was first approved earlier this year by the board of directors of Zain KSA in February, earlier this year.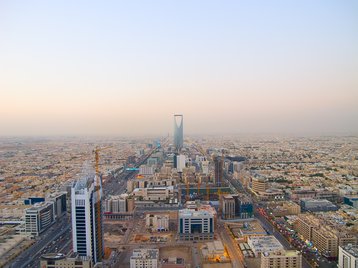 As part of the deal, the kingdom's sovereign wealth fund changed the unit's name to the Golden Lattice Investment Company (GIL), the telco told the Tadawul stock exchange on October 16.
The National reports that as part of the asset purchase agreement, the operator will receive a cash amount of 2.4 billion riyals ($639 million), plus a 20 percent stake in GLI.
Zain KSA is the Saudi-Arabian unit of Kuwait-based operator Zain.
Under the agreement, all these units will be transferred over to GLI within 18 months of financial completion, with 3,000 of these sites expected to be transferred by this point.
As part of the new shareholding structuring of GIL, the PIF will own a 60 percent stake, while Zain KSA will have a 20 percent stake, with Sultan Holding Company and Prince Saud bin Fahd bin Abdulaziz each obtaining a 10 percent stake in GIL.
"The proceeds of this sale will enhance the company's financial liquidity and profitability … the unlocking of capital to focus on higher yielding digital investments and optimization of infrastructure that creates internal efficiencies is a core element of Zain's transformational '4Sight' strategy," said Bader Al Kharafi, vice chairman of Zain KSA, earlier this year, according to The National.
The deal will see Zain KSA sell its passive physical towers infrastructure, but retain all other wireless communication antennas, software, technology, and intellectual property.
Meanwhile, the PIF is expected to play a crucial role in the Kingdom's 2030 ambition which sets out to adapt its economy and reduce the reliance on its oil industry.
The investment fund launched a five-year strategy last year that would see it pump $40bn worth of investment into the domestic economy until 2025, to double assets to beyond $1.07 trillion, while creating 1.8 million jobs.