Malaysian conglomerate YTL Corp has secured an RM1.1 billion ($256m) loan for its upcoming data center in Johor, Malaysia.
Maybank and OCBC Bank this week announced that they are the joint-mandated lead arrangers for the Islamic term financing facility granted to YTL DC, a wholly owned subsidiary of YTL Power.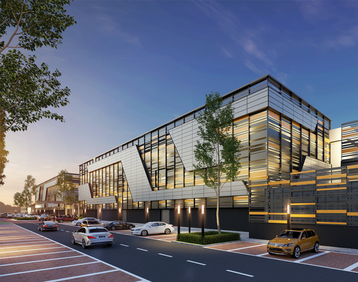 The facility will be used to fund the development of the 48MW data center in the Kulai area of Johor. The Islamic syndicated term financing facility is based on the Shariah principles of Commodity Murabahah.
The data center will aim to achieve Gold LEED certification, as the facility is being issued under Green Loan Principles published by Loan Market Association, Asia Pacific Loan Market Association, and Loan Syndications and Trading Association.
"As one of the key relationship banks to YTL, we are pleased to extend our banking support towards YTL's first green financing facility," said Dato' Muzaffar Hisham, group CEO of global banking at Maybank.
Tan Ai Chin, managing director, senior banker, and head of investment banking at OCBC Bank, added: "We are pleased to have the honor of working with YTL, a leading international conglomerate, in structuring and lead arranging its first green financing which signifies YTL's commitment to a sustainable circular ecosystem."
Announced in August 2022, the company is planning a 500MW data center campus in Johor, that it said will be solar-powered.
The YTL Green Data Center Park will reportedly span 275 acres; works have started on the first 72MW data center and it is expected to be in service by Q1 2024, with more in the pipeline. The three-story facility will span around 535,000 sq ft (49,700 sqm) over 24 data halls. The park is adjacent to approximately 1,500 acres of land that will be used to plant solar farms.
"The YTL Green Data Center Park is a cornerstone project and we are pleased to partner Maybank and OCBC on this landmark venture," said YTL Power managing director Datuk Yeoh Seok Hong.
Singaporean Internet technology firm Sea is reportedly the anchor tenant for the campus. GDS is also developing facilities on the campus.
Work is also underway to expand YTL Group's existing 500-rack, 5MW, single-story data center in Sentul, Kuala Lumpur. The company said it aims to develop data center campuses across Southeast Asian countries including Thailand, the Philippines, Indonesia, and Vietnam.
On its site, YTL Data Center has also co-invested in a 12.5MW data center in Singapore in December 2021. YTL, along with Empyrion DC and its investor Seraya Partners acquired the facility from Dodid in December 2021.