The Saint Helena Government (SHG) has provided an update on the new fiber optic cable project set to be built on the island, noting that work is almost ready to begin.
No exact timeframe has been given by the SHG but, in the latest update provided last week (March 14), it revealed that a number of project personnel are expected to arrive this Saturday (25 March).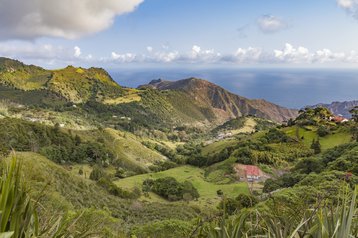 Project materials and equipment are also due to arrive in Saint Helena, coming via the MV Maria da Paz container ship later this month.
In its update, the government said that this marks the beginning of the local delivery stage of the project, which is set to provide a fiber optical network to the country, connecting some of the most remote areas around the island.
Tasked with designing and building the fiber network is domestic firm Maestro St Helena Ltd, which signed a contract with the government in November of last year.
The company will be based in Bradleys, added the government, and will own the new fiber optic network.
Minister for Treasury, Infrastructure and Sustainable Development, Mark Brooks, said: "This is a significant project that will have a substantial impact on the island for generations to come, so I am very pleased to see on-island mobilization efforts start to take effect. There has been a significant amount of work going on in the background with SHG and Maestro officials, and we expect to see wider works beginning shortly."
Located in the South Atlantic Ocean, Saint Helena is one of the most remote islands in the world and is close to 2,000km west of the coast of Southwestern Africa.
The British overseas territory is home to around 4,500 people.
Saint Helena is also set to be connected by Google's subsea cable Equiano, which officially launched in September of last year. The country is one of the cable's nine branching points, with the cable stretching 15,000km from Portugal to South Africa.