VTR Communications and Claro Chile have been given the green light to launch a joint venture, that will offer fixed and mobile services such as Internet, pay television, and text messages.
The JV, which will be called ClaroVTR, was confirmed by parent companies América Móvil and Liberty Latin America, noting that it had received the go-ahead from Chilean regulator Fiscalía Nacional Económica (FNE).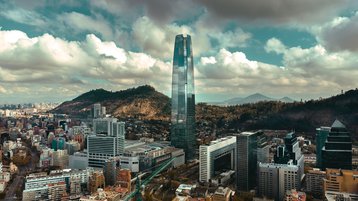 Last year the two parent companies said that a JV will "enable significant investment for fixed fiber footprint expansion and to be at the forefront of 5G mobile delivery."
The JV is said to be split 50-50, with América Móvil stating it expects the transaction to be completed immediately.
Reuters reports that to combat antitrust fears Claro will transfer its satellite television service to a trustee, who will divest the service to a third party.
The FNE has also made VTR and Claro give up a portion of two wireless frequencies, returning 10 MHz from the mid-band (3.5 GHz) and 10 MHz from the advanced wireless services (AWS) band to the state to further address antitrust concerns.
ClaroVTR will be led by the recently appointed CEO Alfredo Parot. Parot joined Claro Chile after spending 16 years at Chilean telco Entel Chile in a variety of roles.
In a joint statement Liberty Latin America CEO Balan Nair and América Móvil CEO Daniel Hajj have praised the move as an "important moment that will transform the telecommunications industry in Chile", while accelerating the nation's digital ambitions.
"The combination of VTR and Claro will create a new company that will generate greater benefits for both consumers and businesses and will further stimulate economic and social development by increasing access and coverage to more people in more places across the country."