UK operator Vodafone will partner with TV company ITN to broadcast the Coronation of His Majesty King Charles III using a public 5G Standalone (SA) network.
Vodafone claims it is the first operator in the country to dedicate a slice of its SA 5G network to broadcast a major event, with the Coronation taking place tomorrow (May 6).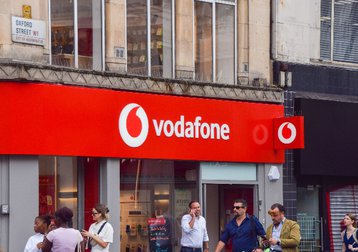 It comes just a week after Vodafone launched a private 5G SA network through its new Mobile Private Network (MPN) offering, with this partnership following network trials at Vodafone's 5G SA Media Innovation Lab in Coventry, UK.
By dedicating an exclusive slice of Vodafone's public 5G SA network to ITN, the operator claims that this will enable the 'swift and secure' transfer of the live Coronation broadcast coverage from Westminster to ITN's HQ newsroom in Gray's Inn Road, London.
Network slicing allows telecom operators to create separate and isolated networks for different use cases, while the slice can be configured differently. This method is underpinned by 5G SA.
As for 5G SA, it's an end-to-end 5G solution, from the core to the radio units, unlike 5G Non-Standalone, which is when 5G radios sit on an existing 4G network.
"This innovative partnership will make the Coronation of HM King Charles III the first 5G SA coronation. We are proud to be working with ITN to play our part in helping make this special event happen," said Nick Gliddon, UK Business Director, Vodafone.
"Innovation is at the heart of Vodafone, from the first text message to the first mobile call, we have been central in the UK's adoption of digital technology. Now we are continuing this tradition by being the first to switch on 5G SA for the public to trial and providing a slice of this network for the Coronation. The possibilities with 5G SA are very exciting – AI, autonomous vehicles, holographic calls, IoT, and more. 5G SA will turbo-charge the UK's digital economy and pave the way for our next digital age."