American power equipment specialist Vertiv has launched a family of high capacity DC power distribution bays for data centers, telecoms sites and other mission-critical facilities.
NetSure 8100DB is a modular system with either six or eight panels that can be configured for two, four, six or eight busses. It supports remote monitoring of fuses or circuit breakers, and features optional Intelligent Load Management functionality.
The system is available immediately worldwide.
Vertiv was known as Emerson Network Power until 2016, when Emerson decided to sell the division to Platinum Equity and its partners for $4 billion in cash.
Get a load of this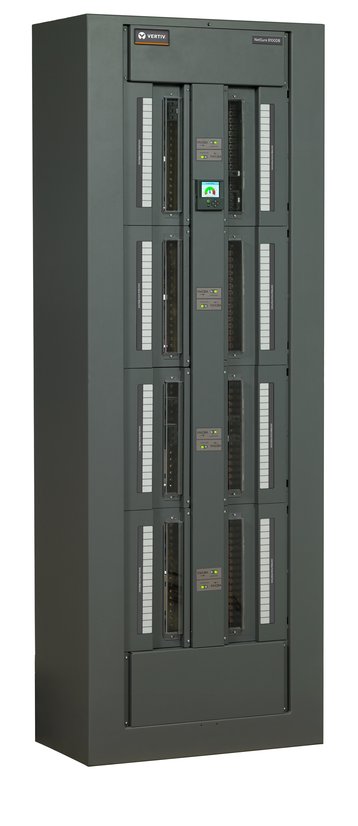 Power distribution bays offer secondary load distribution and protection, housing fuses and circuit breakers that serve as the last line of defense against serious power anomalies, like short circuits or overload currents.
NetSure 8100DB delivers up to 300 Amp device monitoring and supports up to 168 breaker positions. It features a controller that displays output voltage for every panel, current measurement for each fuse or breaker, and alarm status.
The system is capable of shifting the location of the load to protect the site from potential overload – something Vertiv says is a unique feature in the industry. The company adds that advanced load management capabilities can enable more effective thermal management and increase the overall efficiency of a data center.
"Today's networks and network facilities demand the flexibility that comes with improved visibility and management capabilities, and those demands are increasing with the advent of software-defined networks," said Scott Armul, vice president and general manager for DC power and outside plant products at Vertiv Americas.
"These environments are more complex than ever, becoming more distributed and requiring scalable solutions. By enabling virtual provisioning and effective load reallocation, the NetSure 8100DB can help organizations significantly reduce operating costs and minimize risk."