Verizon Media has announced a $28 million expansion of its data center in Lockport, New York.
The facility was once owned by Yahoo in 2013, before Verizon bought the company and merged it into its subsidiary - Oath. The brand name is now being phased out, and replaced by Verizon Media.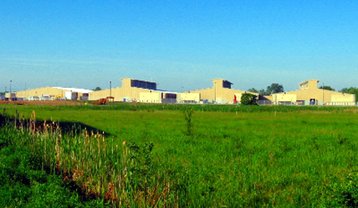 Oath breakers
Work on the 75,000 square foot facility is to start in the next couple months, and the company plans to have the first phase of equipment installed by the end of 2019.
Once work is completed and the data center is up and running, the company's total investment in the expansion will be around $241 million.
In the last ten years, Verizon has invested more than $500m in the site, bringing a total of 200 jobs to the area.
The company owns the entire Lockport complex which includes a Yahoo data center which opened in 2010, as well as a second data center which opened in 2013.
Verizon is currently exempt from paying sales tax on building materials and equipment on the site, saving the company around $17.3 million on the price of the expansion, according to the planning application.
Paul Bonaro, the site manager in Lockport, said: "Every time we do the investments, there's an evaluation, it's not locked in. There's always the opportunity to go to other locations with this investment. At this point, the company would really like to grow here now, and we're asking for that support."