In a bid to expand its presence across North America, US-based colocation provider Vantage Data Centers is buying 4Degrees Colocation, a Canadian wholesale specialist with data centers in Quebec City and Montréal.
Subject to final adjustments, Vantage will pay $200m for the company - a subsidiary of Canadian telecommunications provider Videotron - and the entirety of its assets.
Ramping up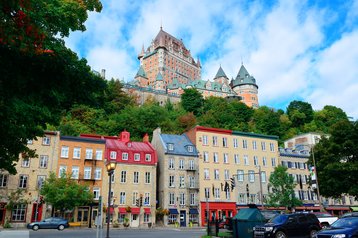 The announcement does not disclose the current capacity of 4Degrees' data centers, specifying only that following the completion of all expansion plans, the facilities will provide 31MW of total IT capacity; this means Vantage would reach overall power capacity of 163MW, once all of its own data centers are up and running.
Vantage president and CEO Sureel Choksi referred to Montreal and Quebec as "highly attractive markets" for their low power costs, dense fiber connectivity and tax incentives, as well as providing the opportunity to give customers a broader geographic reach.
He said: "We are thrilled to welcome the 4Degrees team, which shares our commitment to operational excellence, high-quality facilities and sustainable building practices."
With the addition of 4Degrees' data centers, Vantage now operates nine facilities – including five in Santa Clara, California, and two in Quincy, Washington. It is also building a 108MW, $1bn campus in Ashburn, Virginia, and a four-story facility on its second Silicon Valley site.
Earlier this year, Vantage was acquired by a consortium led by Digital Bridge for $1.2bn. It has since accrued more than $1.3bn in securitization financing – a process involving the issuance of debt securities based on the credit worthiness of a company's assets - becoming the first data center company to do so.
As well as paying back existing debt, Vantage intends to use the funds to buy and build additional data centers in new markets.