Unilever has completed its migration to the cloud.
In what the company claims was the 'largest and most complex cloud migration in the consumer goods industry,' it has moved workloads for its 400+ brands to the cloud, with Azure as its primary cloud platform.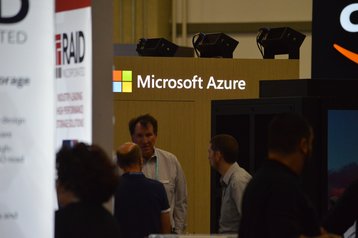 The move was completed in 18 months with the help of Accenture, Microsoft, and their joint venture Avanade.
Steve McCrystal, chief enterprise & technology officer at Unilever, said: "Unilever is a truly data-powered organization. We're using advanced analytics to make better-informed decisions quicker than ever before. Working with Accenture and Microsoft on this global transformation project, we can respond to ever-changing consumer needs faster, allocate our resources more effectively to focus on what drives growth, and bring services and products to the market faster."
As part of the migration, Unilever will be able to use real-time data from the factory digital twins, apply AI to research and development, increase automation across its offerings, and reduce its carbon footprint by exiting its data centers.
"Together with Accenture, we're proud to expand our longstanding partnership with Unilever," said Judson Althoff, executive vice president and chief commercial officer, Microsoft. "With Microsoft Azure as its cloud foundation, Unilever's end-to-end digitization will enable rapid innovation across its entire business. From embracing the industrial metaverse across its factories to reimagining how its lines of business can do more with tools like Azure OpenAI Service, Unilever's digital-first approach will empower it to grow resiliently and exceed the industry's pace of innovation."
The company previously had a significant data center footprint. Unilever previously announced that it had ~30 data centers solely dedicated to analyzing 'people' and their behaviors, its total footprint has not been shared.
The company has had a previous relationship with Google Cloud Platform. The company announced in 2020 that it would be using Google's cloud computing application to combat deforestation.
Microsoft laid off 150 Azure cloud sales employees earlier this year as part of its plan to lay off around 10,000 employees across the entire company. The company's cloud business began to slow down after its Covid boom, with growth dipping to 31 percent after 50 percent the previous year.