Microsoft has laid off around 150 employees focused on selling Azure cloud services and Microsoft 365 productivity apps to medium-sized businesses.
The cuts to the digital cloud acquisition team come as Azure cloud sales slow. The layoffs are part of wider plans to lay off around 10,000 employees.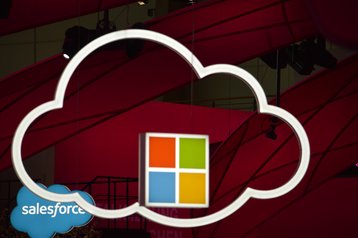 The Information reports that the team was formed two and a half years ago with a $200 million budget and plans to grow a staff of 500 employees.
The group analyzes data from potential customers that visited Microsoft websites or downloaded technology papers. After first checking with the potential customers about whether they're interested, the team sent a list of the names to Microsoft field salespeople.
The team was set up by chief commercial officer Judson Althoff, who hoped to build a new sales business amid a pandemic that meant that traditional in-person visits weren't possible.
But salespeople had issues with the team, The Information reports, as they believed that it could interfere with their own outreach efforts.
The layoffs come as Microsoft's cloud business has begun to slow down after a Covid boom. The company reported Azure revenue growth of 31 percent in the last quarter, below the prior year's growth of 50 percent.