Microsoft has confirmed that it will lay off around 10,000 employees across the company, by the end of the third quarter.
The job cuts, which began today, represent around five percent of the company's total workforce.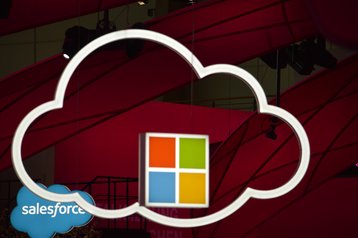 "As we saw customers accelerate their digital spend during the pandemic, we're now seeing them optimize their digital spend to do more with less," CEO Satya Nadella said in a Securities and Exchange Commission filing.
"We're also seeing organizations in every industry and geography exercise caution as some parts of the world are in a recession and other parts are anticipating one."
Nadella said that the company "will continue to invest in strategic areas for our future, meaning we are allocating both our capital and talent to areas of secular growth and long-term competitiveness for the company."
However, The Information reports that among those that are laid off are some employees at cloud division Azure.
In particular, a group helping Microsoft's sales teams pitch customers on Azure cloud services has seen cuts, as have some software engineering teams, and teams that don't generate revenue or don't have sales quotas.
Some of the roles will be outsourced to consultants.
The cuts come as Amazon this week announced that it would lay off 18,000 staff, including Amazon Web Services employees.