Fiber broadband provider WightFibre has switched off its old copper network, claiming to be the UK's first provider to do so.
If correct, it places WightFibre ahead of BT, which had set out plans to switch off its copper network by 2025, beating the telco by three years.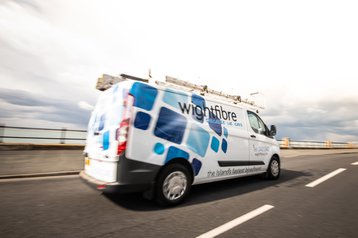 WightFibre, which operates on the Isle of Wight, began its full-fiber network rollout across the island in 2018.
The company confirmed that its last few phone-only customers were upgraded over the summer, allowing for its copper network to finally be decommissioned. WightFibre claims that its entire network is now 'fully optical', with each home served by dedicated fiber-optic cables.
"Our big copper switch-off was a major undertaking. For most customers the migration to full-fiber was seamless – their existing phones and analog devices are supported on the new network with the notable exception of rotary dial telephones – thankfully there were only a few of those," said WightFibre CEO John Irvine.
WightFibre is currently embarking on a £94 million ($109.2m) project to build a new gigabit-capable Fiber-to-the-Premises (FTTP) for 78,000 premises on the Isle of Wight by the end of 2023. It surpassed 40,000 premises in July.
The UK's communications network has been propped up by copper cables since the early 1900s, however the need to support gigabit connectivity has meant that this aging infrastructure needs to be replaced.