Incumbent telecom providers have a stranglehold over rural parts of the UK, according to Full Fibre CEO Oliver Helm.
Helm made the comments today during Telecoms Europe Live in London, UK, and claimed it's not viable for some challengers to build fiber out in these areas.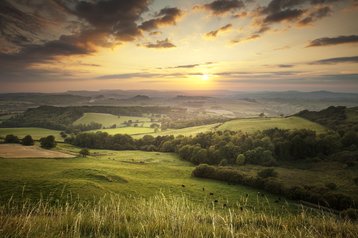 He claimed this is a familiar pattern in some European countries too.
"Competition in rural areas is pretty tricky and that's why fostering wholesale is really important. But in rural areas that's where the incumbent will always have an advantage, as they can subsidize deeper builds at a higher density.
"There are places where alternative networks don't have this, and so won't be able to push the same business case as the incumbents. For the UK, it's just not viable for some of the challengers to compete in certain areas."
Noting the government's role in pushing fiber rollouts, he added that these "can do more damage than good," as the government needs to better assess which areas need the most attention. Though he did acknowledge there are some locations where fiber will never be able to viably reach, regardless of the broadband provider's capabilities.
Helm, who leads broadband provider Full Fibre, backed up his point by claiming the UK is dominated by a small number of incumbents, referring to Openreach on a couple of occasions.
BT subsidiary Openreach has reached over 10 million premises with its full fiber build-out so far and is targeting 25 million by the end of the decade.
During the talk, Helm noted the fiber build-out across the country, in general, is slowing down. He said that the "land grab" strategy implemented by a number of telcos is less important than forming pragmatic relationships to enhance the existing networks.
UK altnets struggle against incumbents
The FT has previously reported that while they have now passed a total of 5.5 million premises with fiber broadband (compared with 7.6 million for Openreach and about two million by Virgin Media O2), altnets are struggling to find profits while they continue to build out their networks.
Last week UK rural fiber provider Broadway Partners fell into administration. Launched in 2016, the company aimed to connect 250,000 homes and businesses by 2025. The company raised £145 million from investment firm Downing LLP in 2021. Other providers are expected to file for insolvency in the coming months. In 2021, UK altnet People's Fibre entered administration.
Virgin Media O2 has reportedly been considering an acquisition of altnet Trooli, which is seeking a buyer.
Other providers are cutting back spending and reducing headcounts. Earlier this year CityFibre, which has secured billions in funding, announced up to 400 job cuts; just under a quarter of its workforce, while Zzoomm laid off 300 workers (around half its workforce). G.Network is reportedly planning its own layoffs.