Light Source, a civil engineering firm from the UK, has reportedly entered administration.
The company works with a range of British operators to deploy Fiber-to-the-Premises (FTTP) infrastructure, with Hull-based KCOM among its customers.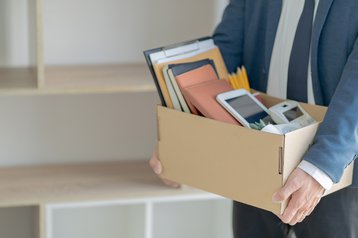 ISP Review reports that the company has laid off some of its engineers, with one senior project manager Kyle Smithers at the firm confirming this on his LinkedIn.
"Today definitely was not the day I expected, finding out Light Source has entered administration. I was not planning on leaving and wholeheartedly hope they pull through this uncertain time," wrote Smithers.
There's been no official confirmation from Light Source, although DCD has contacted the company for comment.
According to Companies House, last month Light Source filed a notice naming equity investment firm Meridian Structured Finance Limited as an entity with significant control, with between 50 to 75 percent ownership in the business.
The company last disclosed its financials in November 2021, for the 2020/21 financial year. Light Source confirmed that its turnover for that year was £48.5 million ($60m), with expectations that its 2021/22 year would deliver turnover in the region of £60m ($73.6m). None of the filings made on the website since have detailed the company's financial performance.
Nottingham-based Light Source opened a new 10,000 sq ft office in Spalding, Lincolnshire, in December 2021. The company said at the time that the new office would underpin its growth plans and create up to 50 new jobs.
CityFibre to cut jobs as part of restructure, blames economy
Meanwhile, UK full fiber provider CityFibre is cutting 400 jobs as part of a business restructure.
The company, which employs 2,300 people, and has bold aims to connect eight million homes by 2025 with its fiber connectivity as part of a £4 billion ($4.9bn) investment, has notified its workforce about the restructuring.
Although CityFibre confirmed 400 jobs will be lost, the company told DCD that 200 new job roles will also be created, meaning that the net job loss is 200.
The firm has blamed the struggling economy for its restructuring.
"CityFibre's rollout has now passed more than 2.5m homes and we've reached a build rate of over one million homes a year," the company said in a statement. "It's now time for us to begin our transformation from a scale-up into a world-class network service provider, focused on maintaining steady network expansion and a consistent, high-quality service. This requires us to change the shape of our organization as we move to a more efficient operating model for the long term."