Last summer, reports were suggesting that fiber providers were struggling to get hold of the materials necessary to run their networks.
A report from business intelligence firm Cru Group noted that the global shortage of fiber cables led to delays and price hikes for the sought-after kit.
These shortages led to the cost of fiber optic cables rocketing in price, with Europe, China, and India the worst affected. At the time, fiber prices grew by up to 70 percent from record lows in March 2021, from $3.70 up to $6.30 per fiber kilometer.
Speaking at the time, Michael Finch, an analyst at Cru, suggested that there may be question marks around targets set for infrastructure deployments.
"Given that the cost of deployment has suddenly doubled, there are now questions around whether countries are going to be able to meet targets set for infrastructure build, and whether this could have an impact on global connectivity," he said.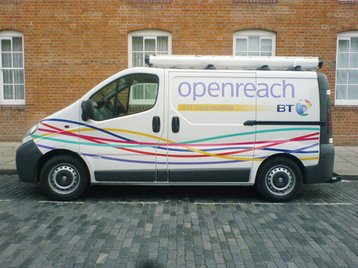 What about now?
But some months on, is this still an issue, and has it impacted fiber broadband providers?
One big player DCD contacted dismissed suggestions that there's been an issue obtaining fiber cables, with Openreach, a subsidiary of BT noting no such problems.
"We're broadly insulated from the difficulties in procuring fiber and price rises because of our size and buying power – which means we have long-term buying agreements in place – and our diversified supply chain," Openreach told us.
The company's FTTP (Fiber-to-the-Premises) footprint currently stands at over eight million homes in the UK. And it wasn't just Openreach saying they have been unaffected by these shortages, with CityFibre, another UK fiber provider also reporting no problems.
But just because these companies are dealing with the supposed shortages relatively well, companies are still cautious.
"Around 18 months ago, demand outstripped the supply of fiber across the globe due to multiple countries investing heavily in fiber initiatives, including the USA," said Matthew Galley, director of strategic partnerships at Jurrasic Fibre, a relative newcomer to the fiber arena.
"Raw materials used in production had also been an issue at this time. Manufacturers have since increased production by investing in extra production lines to meet continuing demand." The company said it was aware of shortages from the onset and moved to mitigate this by placing "regular forward orders with delivery and stock updates."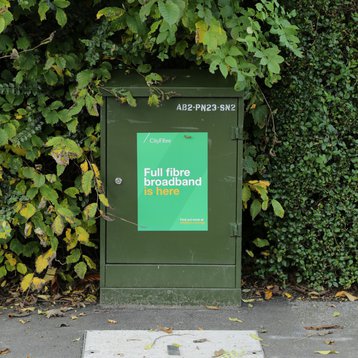 FTTH Council bullish on growth
"While there is no doubt that the current market situation is tight, we believe that "shortage" is not the appropriate wording," industry association FTTH Council Europe director general, Vincent Garnier told DCD.
"In fact, what we observe at a global level translates into different regional scenarios, depending on how self-sufficient each region of the world is. In particular, our cable manufacturer members report longer lead times on some specific and less demanded products."
The FTTH Council admits that it's been a challenging time, noting that the European share in the global production of fiber is currently below 10 percent, while Europe accounts for almost 13 percent of the global fiber demand.
It claims that its FTTH rollout has steadily grown over the years, up from 49.8 percent for FTTH/B coverage in 2019, to 57 percent in 2020 and 2021. But the association is keen to improve the supply chain around fiber availability, added Garnier.
"The European fiber industry is currently working to improve its supply chain. In particular, the main manufacturers are investing to increase their production and new fiber cable manufacturing units have recently been launched."
Garnier adds that the association has identified two main factors for consideration when improving Europe's fiber supply. The first is around "providing faith to local manufacturers that the competition will be fair and sustainable," while the second is helping companies to cope with high energy costs that have hit Europe.
Suppliers… to meet demand
So how have these businesses dealt with the shortages? According to CityFibre, the company has several suppliers.
CityFibre director of supply chain James Thomas tells DCD that the company identified early on that it would require multiple suppliers to successfully achieve its rollout targets.
"We find ourselves in a position where we've got around 10 key material providers on long-term contract commitments with us on our plan to roll out fiber to five million locations."
Thomas adds that CityFibre works closely with these partners to maintain adequate stock levels, such as fiber cabling. When asked if the business has been hit by fiber shortages, CityFibre has seen no direct issues from shortages, says Thomas.
"The short answer to that question [regarding shortages] is no, and that is because of the protections we've had in place whereby we've worked closely with our partners."
Thomas does, however, acknowledge that there has been a shortage within the industry, noting that the demand for fiber is very high at the moment.
"The global demand for fiber is significant and from a global theme, it's definitely something we're vigilant of. But from the perspective of our build-out, we've been fortunate to benefit from the relationships we've established with our major suppliers, and therefore haven't been impacted directly."
The fiber shortages appear to have little impact on the company, with Thomas telling us that CityFibre is on par with its target of reaching an ambitious target of eight million homes with its full fiber service by 2025.
He notes that the figure is 2.5 million for premises passed, with 2.2 million of these ready for service.
Fiber demand has been driven by hyperscalers
It's also worth looking at what is driving the demand for fiber. Of course, the obvious answer is that broadband providers are looking to roll out faster alternatives, as opposed to the aging copper networks, and while that's true, it's not the only factor.
Baron Fung, an industry analyst at Dell'Oro Group, suggests that demand has been driven by some of the big hyperscalers, which have all increased their number of regions in recent years.
He refers to the 'Big Four' hyperscalers - Google, Microsoft, Amazon, and Meta - noting that these companies have increased their collective number of regions from 110 in 2020 to around 160 in early 2023.
"That's a tremendous increase in the global coverage of these regions, and I would think there's some correlation with the launch of these new regions and the actual demand on optical fibers just to be able to interconnect all these facilities, as all of these facilities are generally connected over longer distances," said Fung.
"Therefore, cable fiber will be the solution connecting these data centers, as well as the fiber that's needed within the data center to connect all the different networking switches, racks, etc. So I think this could be a market driver behind the strong surge in these cable demands overall." He does, however, expect this expansion cycle to wind down in the coming years.
Fung observes that fiber firms operate differently from some other sectors, observing that hoarding of stock is not a practice used by fiber providers, and therefore not a reason to blame for any supply chain disruptions.
"In other product sectors, there's been an inventory buildup right in response to all the supply chain issues with some of the kinds of major vendors like hyperscalers kind of holding a lot of products in anticipation of shortages. After speaking to some of the major fiber optic vendors recently, they don't believe that there's been such behavior going on."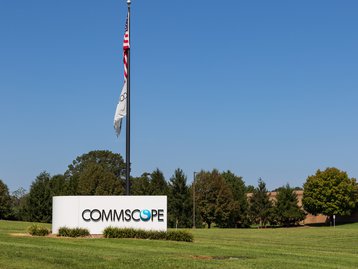 Positive signs in the US
In the US it appears that there are positive signs in this sector after American network infrastructure provider CommScope revealed plans to expand its fiber optic cable production.
In doing so, the company is aiming to accelerate the rollout of broadband across some of the more underserved areas of the country.
It's part of a $47 million capex investment from the business, which will expand production capacity at its two facilities in North Carolina, one in Catawba and the other in Claremont.
This investment will also create 250 jobs in cable production over the next five years, the company says. CommScope will push its rollout through its new, rural-optimized HeliARC fiber optic cable product line, which it claims it will be able to support 500,000 homes per year in fiber-to-the-home (FTTH) deployments.
Moving forward cautiously
The need for fiber connectivity is arguably a must in the modern world, and with countries phasing out their legacy copper networks, the demand is likely to only increase.
CityFibre for example says it is FTTP network is being built at a rate of 22,000 premises per week.
You'd imagine that some of the even bigger ISPs are churning out even greater numbers. From the companies that we did speak to, the shortages have been relatively ineffective on their respective rollouts.
However, all are aware that the supply chain could be hit hard at some point, and are cautious to keep on top of things.