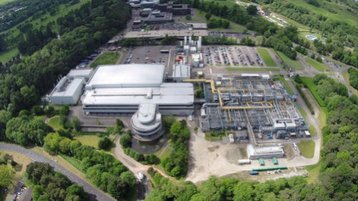 "Huawei in the periphery of 5G only really mattered because the Trump administration became obsessed with it for reasons they never convincingly set out," Martin said.
"By contrast, the future of semiconductor supply is a first-order strategic issue. It goes to the heart of how we should be dealing with China."
Technically based out of The Netherlands, Nexperia is wholly owned by China's Wingtec. An analysis of the company by Datenna found that at least 30 percent of Wingtec's ownership could be traced back to the Chinese government.
It has also received state subsidies for its consumer electronics manufacturing plants in China.
Martin said the government would need to "set out a very, very clear, convincing and easy to understand public argument as to why the sale of a leading microchip manufacturer to Chinese ownership is not a strategically unwise decision."
UK business secretary Kwasi Kwarteng initially did not review the deal, but following increasing pushback Prime Minister Boris Johnson requested that national security adviser Sir Stephen Lovegrove look at the deal.
"We have to judge whether the stuff that they are making is of real intellectual property value and interest to China, whether there are real security implications," Johnson said.
The Newport Wafer Fab produces around 8,000 200mm wafers a week, primarily for the automotive and medical markets.
Sold for a reported £63 million ($87m), the fab is relatively small when compared to global semiconductor manufacturing giants.
But CNBC reports that the company has over a dozen UK government research contracts, including defense-related projects.
Primarily from Innovate UK, the schemes are thought to amount to around £55 million ($75 million). Lovegrove's team have been provided with a list of the contracts.