The UK's Competition and Markets Authority (CMA) has blocked Microsoft's proposed $68.7 billion acquisition of video game publisher Activision.
The CMA said that the deal risked giving Microsoft too much control over the nascent cloud gaming market, which would undermine innovation. Cloud gaming is the process of playing video games over the cloud, without needing an expensive home console or PC.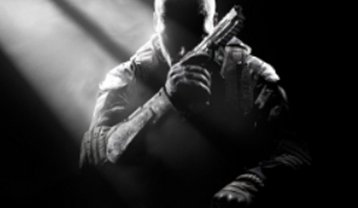 The CMA originally warned of such concerns in a preliminary review back in February, and said that Microsoft's proposed remedies failed to provide enough assurances that it would not build a cloud gaming monopoly.
"Microsoft already enjoys a powerful position and head start over other competitors in cloud gaming and this deal would strengthen that advantage giving it the ability to undermine new and innovative competitors," Martin Coleman, chair of the independent panel of experts conducting this investigation, said.
As we discussed in the latest episode of the DCD podcast, Microsoft is the clear market leader in cloud gaming - combining its video game expertise in Xbox with its position as the world's second-largest cloud provider.
Cloud rival Google recently killed off its cloud gaming platform Stadia, while Amazon's Luna has been hit by layoffs and failed to gain traction. Gaming rivals like Sony PlayStation are forced to use cloud providers to host their services.
"Cloud gaming needs a free, competitive market to drive innovation and choice," Coleman continued. "That is best achieved by allowing the current competitive dynamics in cloud gaming to continue to do their job."
Activision publishes games like Call of Duty, Overwatch, and World of Warcraft, and is one of the world's largest developers of video games. Microsoft promised to keep many of the titles on rival platforms for at least 10 years, but the CMA said that its proposal "did not sufficiently cover different cloud gaming service business models, including multigame subscription services."
Microsoft plans to appeal the ruling. "We're especially disappointed that after lengthy deliberations, this decision appears to reflect a flawed understanding of this market and the way the relevant cloud technology actually works," Microsoft president Brad Smith said.
He told the BBC that the decision was "bad for Britain" and was Microsoft's "darkest day in our four decades in Britain." He added that it showed that "the European Union is a more attractive place to start a business than the United Kingdom," and suggested that the UK government should rethink the CMA.