Google has shut down its cloud gaming service Stadia after launching in late 2019.
The company announced the shutdown on 29 September 2022.
Google has refunded the purchase of games, add-on content, and subscription fees other than Stadia Pro. The company this week also pushed a final update, giving Stadia controllers Bluetooth functionally for use as a generic controller on other devices.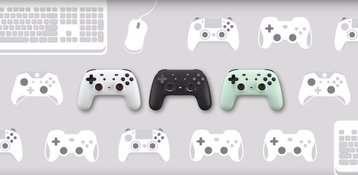 After a big launch in 2019 and promises of games that were only possible with the power of a data center, Stadia limped along with little fanfare. The service had few games, and even fewer exclusives.
Its pricing model proved offputting, and the project appeared to receive little support from Google - only coming to Android and Google TV after a year and a half.
In 2021, just days after Stadia's head told Google's game developers that they were making "great progress," the company fired them and closed the studio.
Cloud gaming has long been pitched as a potential major future workload, as companies envision a 'Netflix of Games' revolutionizing the medium just as the streaming service has disrupted TV and film.
But such efforts have failed to prove a major success, as yet. Last year, Amazon began to lay off employees at its cloud gaming service Luna.
Microsoft, which owns both the gaming platform Xbox and the cloud division Azure, appears best placed to build a viable streaming service.
Xbox Cloud Gaming remains in beta, but is available in 28 countries. It is provided to subscribers of Xbox Game Pass Ultimate, a service that offers access to a rotating catalog of games.
Microsoft has also partnered with rival Sony to work together on cloud gaming technology, potentially for the PlayStation. The games publisher operates a cloud gaming platform for PlayStation Plus Premium subscribers.