The UK's Competition and Markets Authority (CMA) has commenced an investigation into Viasat's acquisition of Inmarsat.
The inquiry comes less than two weeks after the European Commission revealed its own review of the business deal.
It was announced last November that Viasat intended to purchase Inmarsat for $850 million in cash and 46.36 million in shares, then worth $3.1 billion, and to take on $3.4 billion of Inmarsat's new debt. Viasat originally assumed the deal would be completed by the end of 2022, though this seems increasingly unlikely.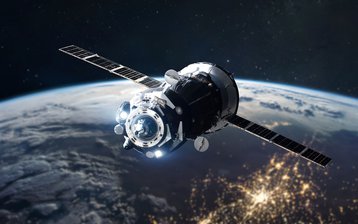 If successful, the acquisition will result in a 19-strong fleet of GEO satellites able to provide Ka-band coverage and L-band services for IoT connectivity.
Viasat will also benefit from Inmarsat's planned Orchestra Network, announced last year, which will bring together GEO satellites, LEO satellites, and terrestrial 5G into one network. Orchestra will enable things like close-short navigation for autonomous vehicles, secure and tactical private networks for governments, and direct-to-cloud connections for airlines.
However, investigations into the acquisition could put a spanner in the works. The CMA announced this week that it had informed both parties of the investigation which is looking to find out if the merger will 'result in a substantial lessening of competition' in the UK, as both companies conduct a lot of business in the Single Market.
Last month, the European Commission also announced its intended investigation, on request from Spain as the companies' combined threshold triggered the nation's mandatory notification to the competition authority. The request was then backed by 12 other member states, including France, Italy, and Ireland.
Until the European Commission has come to a conclusion, Viasat will be unable to carry out the acquisition. Simultaneously, the UK CMA investigation has a deadline of October 5th for phase one to decide if the proposition merits a phase two investigation, which takes up to 24 weeks, and a potential eight-week extension. If all of this is smooth sailing, the acquisition may still face hurdles as it would be a foreign-backed entity taking control of a UK entity that provides national security services.
Finally, Elon Musk has decided to step in and voice his further concerns. In June, SpaceX petitioned the US Federal Communications Commission (FCC) to block the deal, on the basis that Viasat allegedly used unauthorized channels in the Ka-band to communicate with Earth stations, causing interference with SpaceX's Starlink LEO network.
This is not the first trouble Viasat has faced in the European atmosphere. Earlier this year, the company stated that an allegedly Russian-state-instigated cyber attack on their satellites, interrupting connectivity in Ukraine on the same day Russia invaded.