Virgin Media O2 is reportedly exploring the partial or full sale of its stake in the mobile tower network, Cornerstone (CTIL).
The operator, which is owned by Liberty Global and Telefónica as part of a merger between Virgin Media and O2 in 2021, owns half of CTIL, which maintains and operates its mobile infrastructure in the UK.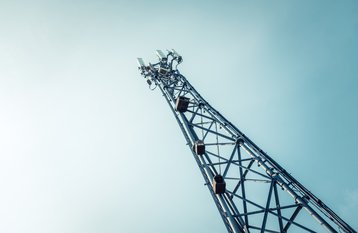 The other half of CTIL is owned by Vodafone-backed Vantage Towers.
According to a report from The Financial Times (FT), the operator is keen to listen to potential offers, with its share in the joint venture thought to be valued at £1.5 billion ($1.86bn).
The publication cites a source familiar with the matter, noting that Virgin Media O2 has already kicked off the process. The operator is reportedly keen to sell half of its stake, which comes to 25 percent of CTIL, to fund its fiber broadband rollout.
Based on this, a sale of half of its stake could net Virgin Media O2 £750 million ($930m) for the assets. In total, CTIL is thought to be valued at £3bn ($3.7bn).
CTIL is the UK's largest tower infrastructure company in the UK with 14,200 masts and about 1,400 smaller microsites and has committed to expanding this out to a further 1,200 new sites by 2025.
The FT's source added that Goldman Sachs and JPMorgan have been appointed to oversee the sale, noting that both Virgin Media O2 and Liberty Global have declined to comment on the reports.
Plenty of mobile operators have shifted tower assets in recent months to raise the capital needed to expand 5G network coverage and fiber rollouts, with Deutsche Telekom recently finalizing the majority sale of its tower unit, GD Towers, to Brookfield and DigitalBridge.
Elsewhere in the UK, Vodafone sold off some of its Vantage Towers unit last year, creating a new joint venture with KKR and Global Infrastructure Partners (GIP) in the process.
"Cashing in on tower assets is a fashionable ploy for mobile operators and we have seen many other examples across the sector. In this sense, the reports come as no surprise and I'm sure there would be plenty of interest from investors if a stake did come on to the blocks," CCS Insight director for consumer and connectivity Kester Mann told DCD.
"The downside of selling equity in towers is the prospect of losing control of a strategically important asset, particularly over decisions such as when and where to deploy. This may be a reason why Virgin Media O2 is only looking to sell half of its stake in Cornerstone (equivalent to a quarter of the entire business). Going down the path of co-control can offer the best of both worlds: an injection of cash, but also a continuing stake in the asset."
Virgin Media O2 has recently been linked with a potential £100m ($123m) takeover of UK alternative network fiber broadband company Trooli, while it had also been linked with a £3bn ($3.7bn) pursuit of broadband provider TalkTalk, another UK-based company, but subsequently pulled out.