British department store John Lewis Partnership plans to outsource its IT services to Indian tech giant Wipro.
Staff fear that the company, which is struggling like most physical retailers amid the Covid-19 pandemic, will begin to lay off internal staff. John Lewis, which also operates the Waitrose supermarket chain, is Britain's largest employee-owned company.
Difficult times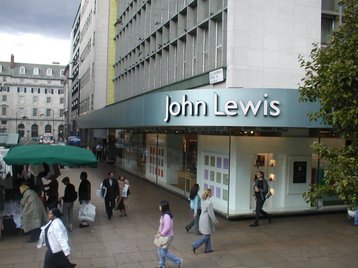 John Lewis has entered into a partnership with Wipro, essentially giving it control over the 'Technology and Change' division to support the company's digital transition.
Wipro will handle cloud hosting, networks, end user compute, and an internal help desk. 244 non-customer facing staff will transfer to Wipro in November.
John Lewis is thought to have been considering outsourcing its IT for the past 18 months, long before the pandemic changed society. It is not clear if any jobs will be immediately lost, and the 244 transferred will keep the same salary and holiday entitlement as they already had (but lose small employee perks like a company discount). The Evening Standard reports Wipro promised the staff that their jobs would be safe for 12 months.
"Today is an important milestone in the evolution of our Technology and Change team, as we become better equipped to support the Partnership's future business strategy," Mike Sackman, John Lewis chief information officer, said.
"Consumer behavior is changing and in a post-Covid-19 world we need to be more agile, adapting more quickly to change. Wipro will support us in the delivery of that ambition, ensuring that we always have access to up-to-date technologies and specialist expertise."
While its Waitrose division has experienced an uptick in online demand, the pandemic forced the company to close its deparment stores across Britain. Some will never reopen.
In a letter to staff, chairwoman Dame Sharon White said that it was "highly unlikely" some stores would reopen, with its flagship Birmingham store thought to be one of the sites at highest risk. With the stores closing, layoffs are expected to be announced.
"While this coming period of transformation will sadly mean the end of some partnership stories, we have to change for the future of the partnership," she said. "We have to resize the business-facing into and not shying away from difficult decisions - and seize the opportunities to regrow."
The company's annual employee bonus was slashed to just to two percent earlier this year, but may now be cut entirely.