The UK government has pledged to invest £40 million ($51m) towards 5G innovations across the country.
In a statement yesterday (July 31), the government said applications for funding are now open.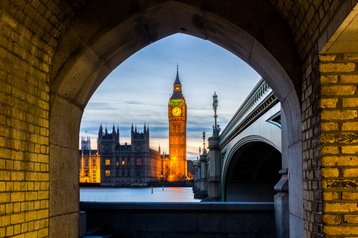 The government said the investment is aimed at accelerating innovation in sectors such as advanced manufacturing, transport, agriculture, and public services.
Through the funding, the government will create 5G Innovation Regions by awarding funding to areas that can demonstrate how they will drive the development and adoption of 5G and other technologies, for towns, cities, and rural parts of the UK.
In its statement, the government said that the additional funding for 5G could drive applications in the public sector, such as improving air quality, controlling traffic, agriculture, and collecting data on weather and environmental conditions.
"Greater adoption of 5G-powered technologies will help deliver more efficient public services, new opportunities for residents and businesses, and a boost for economic growth - and this new fund will give local areas from across the country the opportunity to be at the forefront of Britain's world-leading 5G revolution," said minister for data and digital infrastructure, Sir John Whittingdale.
"5G Innovation Regions will be uniquely positioned to benefit from breaking down barriers which hinder the rollout of such technologies at a local level and this initiative offers every community the chance to gain these opportunities."
The 5G Innovation Regions program will run until March 2025, and will be supported by the government through the DSIT Future Network Programmes team and UKTIN.
Applications will close on September 10, 2023, with winning bidders to be confirmed later this year.
The latest funding from the government follows £100 million ($127m) towards 6G development and research, which was announced in April, while it also set out a plan to deliver Standalone 5G (SA 5G) to all populated areas of the country by the end of the decade.