UK colocation company Amito has raised £38.7 million ($53.5m) from Harwood Private Equity to fund expansion plans.
Amito owns the largest data center in Reading, a small town in Berkshire, South East England.
A new investment to help expand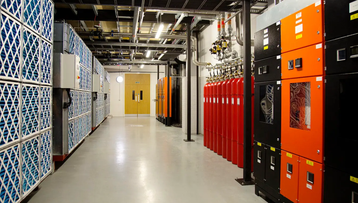 The company also offers services from 20 facilities across the UK, primarily from third-party data centers operated by companies like Equinix, Digital Realty, and Telehouse.
Its own 60,000 square foot (5,575 sq m) Reading facility supports 1,000 racks and has a power usage effectiveness of 1.12.
The company was created in 2018 by the merger of Everest Data Centres, Crosspoint Colocation, and iCloudhosting.
"We are delighted to announce the investment partnership with Harwood," Amito CEO Ed Butler said.
"We believe we have secured a partner who shares our vision for the business, has extensive experience in our industry, and is committed to supporting our goals with their expertise."
Jeremy Brade, Harwood Private Equity partner, added: "Amito has proven itself to be an exceptional regional data center delivering consistently distinguished service to its growing customer base.
"We have been impressed with the Amito management team, its achievements to date, and its powerful commitment to accelerate growth and expand. We look forward to working alongside the team to achieve these goals."
With the investment, Harwood will take a minority stake in the business.