UK and European data center operators are facing difficult times as energy prices continue to rise.
A new report from FTI Consulting notes that retail colocation providers are seeing a fast deterioration in bottom-line metrics as energy prices increase. All-in colocation pricing means providers are forced to absorb additional costs and price increases, with operators in the UK 'the most significantly impacted.'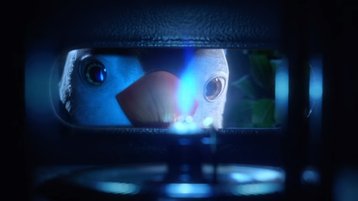 Energy prices have risen due to a combination of a cold winter in 2021 leading to depleted natural gas storage levels; fewer shipments of liquified natural gas (LNG) coming into UK and EU due to Chinese demand; the closure of one of the UK's largest power cables after a fire; low natural gas storage in the UK; a reduction of Russian gas coming to the EU; and OFGEM price caps and legacy policies.
Data center providers that utilize all-in customer pricing models are bearing the cost of rising energy prices, said FTI, noting that the UK market has seen energy prices rise by more than 600 percent since January 2021. Germany (270 percent), France (400 percent), and the Netherlands (360) percent have also seen prices increase sharply. In the US, energy prices have risen by around 11 percent in the same time period.
"In a stable energy market, all-in and metered pricing are competitive; the same cost for power is passed through to the retail colocation provider in equal amounts," the report says.
However, as energy prices rise, fixed pricing for customers can lead to operators bearing the brunt of the costs and facing potential difficulties. On the flip-side, FTI does note, however, that metered pricing can lead to increased customer churn during times of rising energy prices as they can look elsewhere for cost savings.
"Depending on their location and revenue mix, retail colocation providers face varying degrees of turbulence for the near future," the company said. "Many providers were recently caught off guard, and it is too late to mitigate pricing risks (recent Sungard UK administration filing is an example)."
The UK energy price surge has seen more than a dozen energy companies go out of business. In November 2021 a number of data center firms told DCD that they were largely insulated from the price rise – at least for now – due to the fact data center operators usually buy energy in bulk ahead of time at a largely fixed price. However, what happens once those fixed-price contracts come to an end could be problematic either for customers or the operators.
Sungard's UK operation has become a notable casualty of the situation; the company entered into administration in March 2022, blaming surging UK energy prices and landlords declining to reduce rent costs. Some of its customers are being transferred to UK telecoms firm Daisy Group.
Last year Manchester-based IT and hosting firm M247 announced it was more than doubling its prices at one of its data centers due to the increases in energy costs.
FTI suggests that operators should 'appropriately hedge for power price swings' in order to aid in softening passthrough costs to the customer. It also suggests structuring new customer contracts and renewals to allow for the pass-thru of some amount of price increases where possible. Companies should also 'embrace ESG' in feasible steps and rationalize the energy footprint.
The consultancy firm also notes that there could be an opportunity for US providers to 'expand their international footprints' after the current fallout.
"The is no magic bullet or one size fits all approach to mitigating energy price increases on data centers. As mentioned, retail colocation-based revenue using all-in contracts will fare much worse than wholesale- and hyperscale-focused data centers, which typically use metered price contracts," FTI concluded. "In an environment of rising energy costs, remedies or defenses are not extensive for these colocation providers."
More in Security and Risk