Two shareholders have filed separate lawsuits against data center company Switch claiming the company did not properly disclose information about a proposed $11 billion acquisition by DigitalBridge and IFM Investors.
The investors have called for the New York federal court to pause the deal, or if it closes, reverse it. They claim Switch violated sections of the Securities Exchange Act of 1934.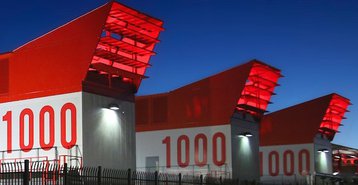 The complaints by Denise Redfield and Marc Waterman claim that Switch filed a proxy statement regarding the merger which did not include the metrics Goldman Sachs used to analyze the deal, nor did it include information about Switch's financial projections.
"When a banker's endorsement of the fairness of a transaction is touted to shareholders, the valuation methods used to arrive at that opinion as well as the key inputs and range of ultimate values generated by those analyses must also be fairly disclosed," Waterman's complaint said.
Both suits also claim Switch failed to disclose what its relationship with Morgan Stanley was, and how much it paid the company. Switch did not detail whether it worked with the firm before, nor whether Morgan Stanley has ties to the proposed investors.
"The omissions and false and misleading statements in the proxy statement are material in that a reasonable stockholder will consider them important in deciding how to vote on the proposed transaction," Redfield's complaint said.
Switch was not immediately available for comment.
The take-private acquisition of Switch was first announced in May, with an expected closing date in the second half of 2022.