Since Elon Musk acquired the company, Twitter has begun to not pay landlords, cleaners, and software companies for services rendered.
Now, The Information reports that the company has for months refused to pay its Amazon Web Services bills, despite using the cloud service for key aspects of the social media platform.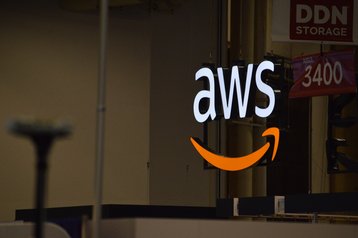 This lack of payment caused Amazon to threaten retaliation, with the corporation saying that it would not pay for the advertising it runs on Twitter - thought to be around $1 million in the first quarter for retail, and more when Amazon Studios is taken into account. This may have had some impact, with Twitter paying $10m in AWS costs a few weeks ago.
But The Information reports that there is at least $70 million still outstanding, and AWS is not willing to renegotiate the five-and-a-half year contract it signed with Twitter in 2020.
That contract required Twitter to pay $510m over that period. It was signed when Twitter was expecting to move its main timeline over to AWS, but that never occurred (instead it hosts Twitter Spaces and other services), meaning that Twitter is not fully making use of the contract.
Twitter uses Google Cloud to a greater degree, with its own five-year contract worth $1bn. While Twitter is also looking to reduce its Google Cloud costs, Twitter is up to date on payments - perhaps because it is a larger advertiser, and pays to license Twitter's data so that it shows up in Google Search.
Google has not agreed to any contract renegotiations.
At the same time, Musk has closed one of Twitter's three US data centers, cut back on server capacity, and fired IT and software workers that kept the service online. It has experienced a number of major outages since he took over.