Social media platform Twitter today experienced an outage impacting a number of users.
While service appears to have returned, the main feed is not loading for many. Instead, they are greeted with a messaging saying "Welcome to Twitter! This is the best place to see what's happening in your world. Find some people and topics to follow now."
The downtime is the latest issue at the service, which has experienced a growing number of disruptions and glitches since its acquisition by Elon Musk.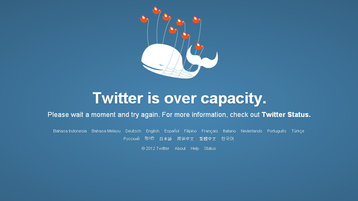 The company boasted a workforce of more than 7,500 before it was acquired, but now has less than 2,000 employees after multiple rounds of job cuts.
The Information reports that 50 more employees were laid off over the weekend, including Twitter employees working on the technical infrastructure to keep the platform online.
At the tail end of 2022, Musk closed one of the company's three main data centers and began to cut cloud costs.
Twitter soon experienced widespread downtime, the last of around nine outages for 2022. According to NetBlocks, Twitter has already experienced four major outages this year - not including today's issues.
With the company saddled with debt from the acquisition, more cuts may be on the way. But a slashed sales force and Musk's approach to content moderation have led to ad revenue to decline roughly 40 percent year-over-year. A pivot to a paid 'Twitter Blue' service has gotten off to a slow start, and has not meaningfully replaced that lost revenue.