The proposed $7.3 billion merger between True Corporation and Total Access Communication (DTAC) has hit another bump in the road.
It comes as a deadline to finalize a voluntary tender offer for the shares of the units owned by CP Group and Telenor Group was missed, reports Mobile World Live.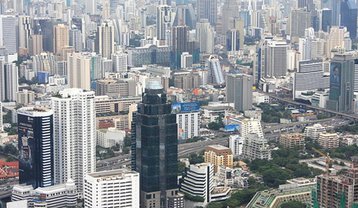 It's only a month after Thai regulators approved the deal, with the merger poised to create Thailand's biggest mobile operator.
The National Broadcasting and Telecommunications Commission (NBTC) voted in favor of the deal by a 3 to 2 merger, with QCOnline reporting that the casting vote came after 10 hours of deliberation.
However, Mobile World Live reports that The Securities and Exchange Commission of Thailand's tender offer condition required the deal to be closed within a year from 20 November 2021, when the deal was first announced by the two companies.
Telenor expects the merger to be completed in Q1 2023. If the merger does go ahead as expected, it will have around 51 million customers, combining True's 32.2 million subscribers with DTAC's 19.6 million mobile subscriptions.
The current market leader AIS has over 44.1 million mobile subscribers, with an overall market share of 46 percent. Such a merger will effectively dilute the market from three operators down to two.
Unsurprisingly, this has been criticized in some quarters, with Thai lawyer Somboon Boonyapirom submitting a petition to the Norwegian embassy in Bangkok, arguing that the merger violates Thailand's laws around competition.