Thailand's regulators have confirmed it will give a definitive decision on the outcome of True Corporation and Total Access Communication (DTAC) potential $7.3 billion merger deal.
The National Broadcasting and Telecommunications Commission (NBTC) will give a decision next week on October 20, reports Reuters.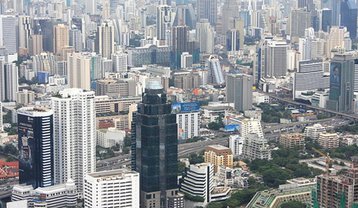 The deal was first announced almost a year ago, with a potential merger set to provide competition for the market leader Advanced Info Service Pcl (AIS)
DTAC is owned by Norwegian telco Telenor, while Thai conglomerate Charoen Pokphand Group (CP Group) and China Mobile back True. Telenor's CEO Sigve Brekke told Reuters last year that Telenor and CP Group will have equal influence over the new business.
The NBTC is waiting for a report from foreign and independent consultants on the economic impact of the deal," said National Broadcasting and Telecommunication Commission acting Secretary-General Trairat Wiriyasirikul.
However, approval of the merger has been challenged by a Thai lawyer Somboon Boonyapirom, who submitted a petition to the Norwegian embassy in Bangkok last week, according to the Bangkok Post.
Boonyapirom argues that the merger violates Thailand's laws around competition, noting that any potential deal would leave just two major mobile network operators in the market.
He's also asked the Norwegian government to decide whether any deal meets the UN's guiding principles concerning business and human rights (UNGPs), adds BP.
True has 32.2 million subscribers for 34 percent of the overall market share, while DTAC boasts 19.6 million mobile subscriptions for a 20 percent share. Meanwhile, market leader AIS, has nearly half of the overall share at 46 percent, with 44.1 million mobile subscribers.