Timor-Leste's government plans to buy out Oi's majority stake in Timor Telecom next year.
The government of the South-East Asian country has reportedly set aside $14.5 million to complete the transaction, reports local news agency Lusa.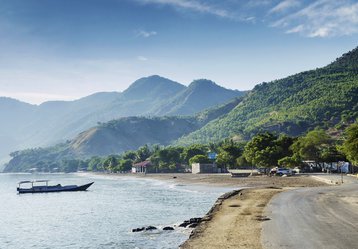 Talks have reportedly been positive, with the potential funds being earmarked as part of the General State Budget for 2023.
The Timor-Leste government currently owns just over a fifth of the operator with its 20.59 percent stake.
Comms Update notes that the proposed transaction focuses around a 54 percent shareholding in Timor Telecom, which is controlled by Telecomunicacoes Publicas de Timor (TPT), in which Oi owns a 76.14 percent stake, in addition to a direct 3.05 percent stake held by PT Participacoes SGPS. VDT Operator Holdings with a 17.86 percent stake and Timorese businessman Julio Alfaro (4.49 percent) are the other remaining shareholders.
According to Ceic Data, Timor Telecom has over 1.3 million mobile subscribers, although these figures are only as recent as December 2020.
Brazilian operator Oi has been looking to sell its stake in Timor Telecom since 2016 and had requested court authorization for the sale of its direct and indirect stake in the telco to Investel Communications for $36m.
Around the same time the operator, which is the fourth biggest in Brazil, filed for bankruptcy as debits hit $19.2bn.
Its mobile business was sold for R$16.5bn ($3.23bn) back in 2020 and split between Brazil's three big mobile operators TIM, Telefonica, and America Movil, with TIM picking up the most assets. The deal closed earlier this year.
Founded in 1998, and formerly known as Telemar, Oi recently sold 8,000 of its fixed-line towers to Highline for R$1.7 billion (US$332 million).
Telecoms infrastructure firm Highline will pay R$1.09bn ($195m) initially, with a further R$609m ($119m) coming by 2026, depending on the use of the fixed-line infrastructure.