Brazilian telecommunications giant Oi has filed a bankruptcy protection request after debts totalling R$65.4bn (US$19.2bn) and a troubled economy proved too much for the nation's largest fixed-line, and fourth-largest mobile operator.
The 'judicial recuperation' request is the country's largest ever, and comes after restructuring talks with creditors failed ahead of a July debt payment. The news is set against the backdrop of severe fiscal distress in Brazil as the country struggles to deal with what may be its worst recession since 1901.
In addition to landline and mobile networks, Oi offers hosting, colocation and cloud computing, with data centers in Brasília and São Paulo.
The fall of Oi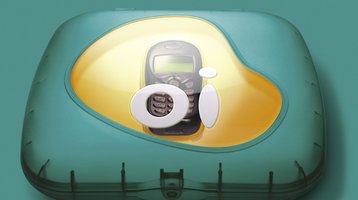 "The request for recuperation was taken because of the obstacles confronted by the company management in trying to find a viable alternative with creditors," the company said in a statement to shareholders.
Last week, Oi (previously known as Telemar) was warned that if it did not manage to restructure its debt, 92 percent of existing cash would be depleted by the end end of the year, making operations "unsustainable."
With 75 percent of the company's debt in currencies other than the Brazilian real, its fall against the dollar by 16 percent in two years has only exacerbated the problem. Debt grew after heavy spending on mandatory goals for the expansion of Oi's fixed-line network, as well as from mergers and acquisitions.
On June 10, CEO Bayard Gontijo quit after the majority of the company's board opposed the way the restructuring talks were proceeding.
Speaking to the Financial Times, the rating agency Fitch Ratings described the bankruptcy as inevitable without a substantial restructuring that used the majority of Oi's cash. "As of March 31, 2016, the company's cash balance was R$8.4bn against gross short-term debt of R$8.1bn," it said.
Oi promised that operations would continue as normal during the judicial recuperation, presumably including operatins of the Oi SmartCloud, the company's cloud business that accounted for seven percent of its revenue in 2014.
"Oi will do its utmost to maintain its normal commercial, operational and administrative activities [and] will maintain its focus on investment in structurally important projects," it said in a statement.