TikTok's global chief security officer is stepping down as the company shifts its US data to Oracle Cloud.
Roland Cloutier said in a memo to staff that the move to the cloud provider meant that the time was right to resign.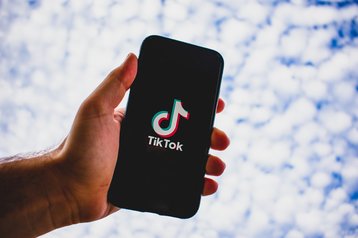 "With our recent announcement about data management changes in the US, it's time for me to transition from my role as Global Chief Security Officer into a strategic advisory role focusing on the business impact of security and trust programs, working directly with Shou, Dingkun and other senior leaders," Cloutier said in a memo that TikTok published online.
TikTok's head of security risk, vendor, and client assurance, Kim Albarella, will take over Cloutier's role temporarily.
The video-based social media platform is moving its US data to Oracle cloud, along with data centers in the US and Singapore that it uses as backup.
The cloud shift comes after US efforts to block the company. In 2020, President Donald Trump signed an executive order banning US companies from doing business with TikTok unless its US operations were sold to an American business.
Microsoft attempted to buy the company, but in September Trump approved a deal in principle for Oracle and Walmart to partner with 'TikTok Global,' a new company spun out of ByteDance.
Critics noted that the deal did not actually address many of the security concerns - with ByteDance shareholders retaining a stake - and also pointed to Oracle founder Larry Ellison's generous donations to Trump.
TikTok fought the ban and sale in court, with the Commerce Department declining to enforce the ban in November. With President Biden assuming office in January 2021, the forced sale was shelved indefinitely.
However, TikTok still decided to move to the politically-connected Oracle cloud service following the collapse of the sale.
The company has long pushed back on claims that it sends data back to its Chinese owners. Last month, BuzzFeed News reported that TikTok employees in China "repeatedly" accessed US users' data from at least September 2021 to January 2022, citing audio from 80 TikTok meetings.