ByteDance, the owner of the incredibly popular video sharing app TikTok, plans to open a data center in India - currently home to some 200 million TikTok users.
The company, which said it will invest $1 billion in the country over the next three years, said it planned to abide by proposed data residency laws, as it looks to improve its relationship with a government that has previously banned its services.
As laws tik closer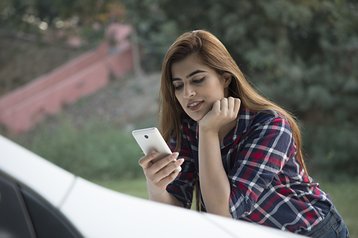 "Since the launch of our platforms in India, we have stored the data of our Indian users at industry-leading third-party data centers in the US and Singapore," ByteDance said in a statement.
"We now believe that the time has come to take the next big leap. We are now in the process of examining options for safe, secure and reliable services for our Indian users within India's borders."
India's Business Standard, which first broke the news, says that the company has set an internal target of 6-18 months to set up the data center.
The move comes as businesses remain wary of the Personal Data Protection Bill, a proposed law that could force companies to keep Indian users' data within the nation's borders. But it is yet to be tabled in Parliament, and may change as it comes closer to reality.
But ByteDance, a Chinese company valued at $75bn, has a particularly strong incentive to play nice with the government.
TikTok and another of the company's apps, Helo, were accused of allowing young children to be potentially exposed to pornography and other inappropriate content. A court in India banned TikTok in April - although reversed the decision after appeal a week later.
India's technology ministry threatened another ban last week, giving the world's most valuable startup until Monday to respond to 24 questions about "anti-national" and "anti-social" content, as well as data privacy and the protection of children
"Our continued success in India will not be possible without the support of our local community," the company said in a statement to CNN Business. "We take our responsibilities to this community seriously and welcome this opportunity to fully collaborate with the government to meet and exceed our obligations."
Globally, across its various services, ByteDance boasts some one billion users.