Google has long touted Snapchat as a key customer of its cloud service, whcih has been struggling to attract the big name clientele some of its competitors has been proud to boast.
But that position as one of Google's biggest clients comes with a price - $2 billion.
Happy snap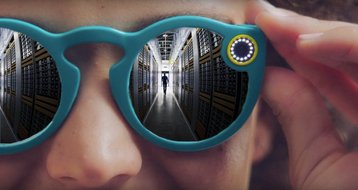 With its parent company Snap filing for an initial public offering with the Securities and Exchange Commission, Snapchat has revealed various details about its business, including how much it pays Google.
"We have committed to spend $2 billion with Google Cloud over the next five years and have built our software and computer systems to use computing, storage capabilities, bandwidth, and other services provided by Google, some of which do not have an alternative in the market," the filing stated.
It added that "any significant disruption of or interference with our use of Google Cloud would negatively impact our operations and our business would be seriously harmed. If our users or partners are not able to access Snapchat through Google Cloud or encounter difficulties in doing so, we may lose users, partners, or advertising revenue."
Therefore "if Google Cloud experiences interruptions in service regularly or for a prolonged basis, or other similar issues, our business would be seriously harmed. Hosting costs will also increase as our user base and user engagement grows and may seriously harm our business if we are unable to grow our revenues faster than the cost of utilizing the services of Google or similar providers."
In 2016, Snapchat saw revenue of $404.48 million, but lost $514.6m in total. The year before, it had revenue of $58.66m, but lost $372.9m.
The IPO is expected to value the company at between $20bn and $25bn. The company hopes to raise around $3bn, but warns in its filing that it expects "to incur operating losses in the future, and may never achieve or maintain profitability."