Tigo Colombia has become the first operator in South America to switch off its 2G network.
The MNO retired its 2G service this week, as the company looks to free up spectrum to enhance its 4G service instead.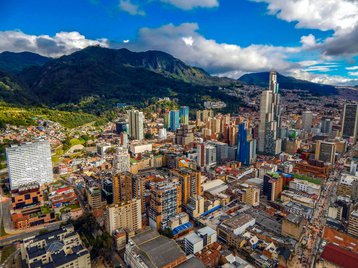 It's a trend that many operators are adopting across the world, with 2G and 3G networks being shut down to tap the full potential of 4G and 5G, with spectrum being re-farmed from 2G and 3G to do so.
Tigo has deactivated 2,000 1,900MHz cell sites across the country, to instead focus on upgrading its existing 4G network, which covers 95 percent of the country.
According to the Colombian publication El Colombiano, Tigo's president Marcelo Cataldo revealed that its 2G services account for just 0.1 percent of the operator's total subscriptions, at the time of the switch-off. Tigo claims to have 11.4 million mobile subscribers.
Cataldo said that the decision to shut down its 2G services will enable the operator to improve its upload and download speeds, latency, and capacity.
Rival operator Claro is reportedly on course to switch off its 2G network by February 2023.
Meanwhile, Belgium's telecom regulator recently extended the 2G and 3G spectrum licenses held by several Belgian operators until the end of the year, with the Belgian Institute for Postal Services and Telecommunications (BIPT) granting an extension for operators Proximus, Telenet, and Orange Belgium until the end of December.
Elsewhere South Africa's communications minister Khumbudzo Ntshavheni outlined plans to shut down its 2G and 3G networks by 2025, while in New Zealand, Vodafone will begin switching 3G off from 2024, once 4G and 5G services are fully rolled out.
Italian network TIM completed the shutdown of its 3G network just a couple of weeks ago, with the intention of re-farming this spectrum into its 4G and 5G services.