TierPoint is seeking to raise $925 million of data center revenue notes which have been awarded an A rating by the Kroll Bond Rating Agency.
Update July 11: TierPoint announced this week that it had successfully completed $1.06 billion in securitization financing.
"This financing achievement, in a challenging market, is a testament to the strength of our company, the resolve of our employees, and the growing demand for our world-class facilities and services," said Jerry Kent, TierPoint chairman and chief executive officer. "The strengthening of our balance sheet positions us to respond to this market demand and continue providing a superior level of support to the thousands of clients that rely on us to power their digital transformation initiatives."
Guggenheim Securities LLC acted as the sole structuring advisor and bookrunning manager for the securitized notes while Barclays Capital Inc and TD Securities acted as joint active bookrunning managers for the term notes.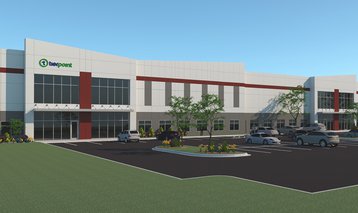 Original story resumes: The transaction is TierPoint's first and is secured by the revenue of 31 colocation data centers, with around $397.2 million in total annualized monthly recurring revenue and $198.3 million of annualized adjusted net operating income. Of those 31 data centers, nine are owned by TierPoint while the remaining 22 are leased.
Across those facilities, TierPoint operates 63.5MW of IT capacity across 584,376 sq ft (54,300 sqm). The company has over 2,900 customers which are subject to 8,900 contracts.
This preliminary rating considers the data center company notes to be "of high quality with a small risk of loss due to credit-related events. Issuers and obligations in this category are expected to weather difficult times with low credit losses," and is the third highest rating available.
The notes in question are 2023-1 A-1, which includes $225 million and a variable interest rate that is expected to be repaid by June 2028; 2023-1 A-2, for $300 million and a six percent interest rate, expected to be repaid by June 2026; and 2023-2 A-2, for $400 million and a 6.5 percent interest rate, repaid by June 2030. All three have a final maturity date of June 2053.
TierPoint was launched in 2010 and operates a total of 40 data centers across North America in Arkansas, Connecticut, Florida, Illinois, Kansas, Maryland, Massachusetts, Missouri, Nebraska, New York, North Carolina, Oklahoma, Pennsylvania, South Dakota, Tennessee, Texas, Washington, and Wisconsin.
In March 2022, Argo Infrastructure Partners invested $500 million in TierPoint, making it the largest single equity investor in the company. Later that year, the company completed construction on its St Louis, Missouri data center.
The Kroll Bond Rating Agency assigns credit ratings to issuers and their obligations to reflect the probability of default or loss, in order to help investors make informed decisions.