Telefónica has launched a 10-year €850 million ($924m) green bond.
The Spanish telco exceeded its initial target of €750m ($813m) due to higher demand.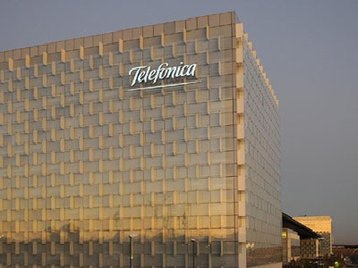 In a statement, the operator said the bond, which is its third this year, attracted nearly 200 orders totaling €2.5 billion ($2.71bn).
Conditions around the bond improved from the initial indications of 135 to 140 basis points, to the final spread of 110 basis points.
The final coupon has been set at 4.183 percent.
Telefónica expects the closing and final settlement of the transaction to take place on November 21.
"Today's issuance also ties in with the company's renewed commitment to have around 40 percent of total financing activity linked to ESG criteria, furthering its efforts to align environmental and financial sustainability. This new target, announced during the Capital Markets Day on November 8, exceeds the previously established target of around 30-35 percent," said Telefónica.
Its previous green bonds took place in January and August, for €1 billion ($1.08bn) and €750 million ($813m), respectively.
Back in January, Telefónica said its funds would be used towards green projects that 'seek to achieve greater energy efficiency,' and will largely consist of shutting down obsolete equipment and the deployment and improvement of the network infrastructure through the deployment of more energy-efficient fiber optics and 5G infrastructure, as well as the procurement of renewable energy.