Telefónica has issued a €1 billion ($1.1bn) green bond to fund its sustainability efforts.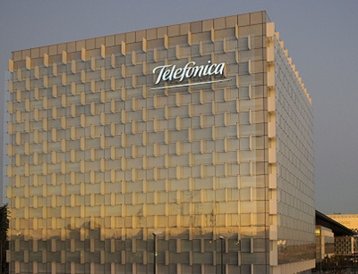 The company this week announced the successful issue of a green hybrid bond with a maturity of 7.25 years.
The funds will be used towards green projects that 'seek to achieve greater energy efficiency', and will largely consist of shutting down obsolete equipment and the deployment and improvement of the network infrastructure through the deployment of more energy-efficient fiber optics and 5G infrastructure, as well as the procurement of renewable energy.
Telefónica is targeting that 25 percent of its financing by 2024 meets sustainability criteria. The telco said the interest in this bond exceeded the amount finally issued five-fold.
The company issued its first green bond in 2019 and said it has raised close to €17 billion ($18.5bn) in sustainable financing.
Whether general-purpose sustainability-linked loans or project-specific green bonds, sustainability-linked financing is quickly becoming a common trend amongst data center and telco firms. The likes of Equinix, Verizon, Aligned, AirTrunk, NTT, KPN, Baidu, Atos, Digital Realty, Flexential, and Nabiax have all raised new green-tied funds or converted existing debt to include interest rates tied to sustainability and ESG goals.