Argo Infrastructure Partners has invested half a billion dollars into US colo firm TierPoint.
TierPoint announced this week it has closed on a long-term, $500 million investment from an affiliate of Argo Infrastructure Partners LP, making Argo the largest single equity investor in TierPoint.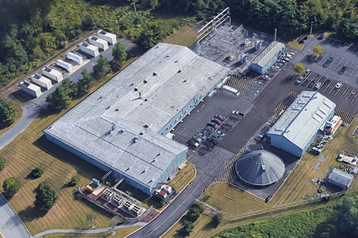 Net proceeds, after transaction fees and expenses, will be used to provide partial liquidity to other investors and provide capital for the company's expansion.
"We're very pleased that Argo – a knowledgeable and well-regarded, long-term infrastructure investor – has become our largest investor," said TierPoint chairman and CEO Jerry Kent. "Their investment is a result of the strong financial and operating results we've achieved and the success we've had in retaining clients through a superior level of customer care. Argo's investment strengthens our position in an industry experiencing great demand for our network and services and adds to the long runway of growth ahead of us."
Argo is an independent fund manager focused on infrastructure investing. Its portfolio includes four contracted power generation assets, three utilities, two electric transmission systems, and one energy storage network. Argo previously invested in TierPoint alongside Wafra and Macquarie Capital Principal Finance in a 2020 $320 million raise.
Argo managing director Richard Klapow added: "Argo is delighted to work with TierPoint on this privately structured investment. We're attracted to the essential nature of TierPoint's network and the proven quality and commitment of its management. Our team's decades of experience in managing infrastructure investments, combined with our long-term capital, places us in an ideal position to support TierPoint over the long term. We look forward to partnering with Jerry Kent and the TierPoint team."
Founded in 2010, TierPoint operates more than 30 data centers across the US, mostly in second-tier markets. The company has expanded through a mixture of new builds and acquisitions, including Colo4, Perimeter Technology Center, Adhost Internet Advertising, Baltimore Technology Park, Philadelphia Technology Park, Xand, CxP Data Centers, Altered Scale, Windstream Hosted Solutions, and Cosentry.
Paul Hastings LLP acted as legal advisor to TierPoint, and Mayer Brown LLP acted as legal advisor to Argo in the transaction.