Thailand's cabinet on Tuesday approved 4.75 billion baht (US$146.6m) in funding to finance the deployment of a cloud service for use by government agencies.
According to a report on the Bangkok Post, the Government Data Center and Cloud (GDCC) service will be used as a central cloud system to ensure the safety of government data, and will also serve as a backup in the event of disasters.
While there is no mention of where it will be hosted, it is understood that the GDCC will be operated by the National Digital Economy and Society Commission together with state-owned CAT Telecom.
The government says it expects to save 5 billion baht from reduced spending on public cloud services. Indeed, state agencies will no longer be allowed to budget for public cloud services from fiscal year 2021.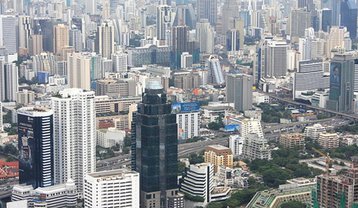 Government cloud
Talk of establishing data centers specifically to host government servers was mooted many years ago, with the emphasis on reducing inefficiencies and paring down how much the Thai government spends on its IT infrastructure.
In 2016, the Information and Communication Technology (ICT) Ministry reversed plans to build multiple national data centers to consolidate the IT systems of government agencies, deciding that the cost outweighed the benefits.
This morphed into plans in 2017 to build a cloud data center to host information from various government agencies, to complement and reduce reliance on data centers operated by state agencies. There were 300 such facilities at that time, and the plan was to reduce it to just 200 data centers.
While it not clear if the budget allocation represents the full extent of the modernization and construction of a government data center that Dr. Sak Segkhoonthod, president and CEO of the then Electronic Government Agency (EGA) first told DCD about in 2017, it is certainly a huge step in that direction. (The EGA became the Digital Government Development Agency in 2018)