The Thailand government plans to build a new cloud data center in Bangkok as part of an ongoing initative to modernize its facilities and use them more efficiently, according to a report in the Bangkok Post.
This development was mooted as part of a draft five-year plan passed at a public hearing last month. According to Digital Economy and Society Minister Pichet Durongkaveroj, the ministry plans to reduce the number of data centers used by state agencies from 300 to just 200, paring down on the combined 36,000 sq m (387,500 sq ft) of space they currently occupy.
Turning to the private sector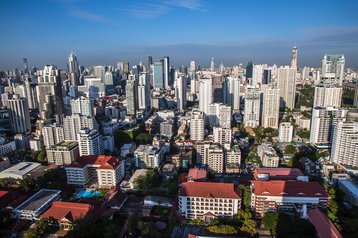 "We expect to have only 200 state data centers by 2022, and aim to cut annual operating costs from 10 billion baht to 700 million baht," Pichet said, calling the establishment of an integrated government data center a crucial element in the development of the country's digital economy.
Construction of the facility will be carried out by the Electronic Government Agency (EGA), and is scheduled to begin by March 2018.
Construction costs and the size of the data center are yet to be determined; details of the project will be worked out with representatives from 20 state authorities.
The EGA operates under the Ministry of Digital Economy and Society, which was formerly the country's Ministry of Information and Communication Technology. It  is tasked with providing services such as the Government Information Network (GIN), the Government Cloud (G-Cloud) and other IT-related services to government agencies.
While the scrapping of plans to build national data centers was met with initial disappointment, the move was merely an optimization of ongoing efforts to improve government-run facilities. Indeed, Sak Segkhoonthod, the president and CEO of the EGA, earlier this year told DCD of plans to build a government data center within five years.
The new cloud data center will host information from various government agencies, divided into national security data, important data and general data. It is understood that general data could potentially be handled by providers from the private sector.