The Information and Communication Technology (ICT) Ministry in Thailand has reversed plans to build national data centers for the IT systems of government agencies. 
The Ministry has decided that the national facilities are not worth the investment, and public bodies should be allowed to manage their own IT systems, according to the Bangkok Post.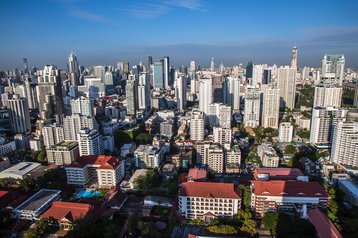 Getting control
Thailand's government is understood to spend around 10 billion baht (US$287M) on data centers at the moment, and the ICT Ministry wants to consolidate existing data centers and cut operating costs by at least 30 percent by 2020.
Only 10 percent of government data centers complied with international standards concerning quality of service, according to the Electronic Government Agency (EGA), which operates under the ICT Ministry.
Instead of the governemtn building its own facilities, EGA will set standards for data center providers looking to work with government agencies.
"By September, we will submit the plan to scrap the construction of national data centers to the national digital economy committee, chaired by Prime Minister Prayut Chan-o-cha, for approval," said Sak Segkhoonthod, president of the EGA.
Meanwhile, the Post reports that the EGA is considering building its own data center to serve the public sector, with construction work slated to take two years. There are also plans to provide cloud services to the public sector.
Thailand's data center industry has been growing steadily in recent years, and saw significant investments announced last year. One notable new facility will be SuperNAP, which began building its Thailand facility earlier this year. Built in the Hemaraj Industrial Estate in Thailand's eastern province of Chonburi on an area covering nearly 12 hectares, SuperNAP Thailand is expected to be completed in Q1 of 2017 and cost US$300 million (11 billion Thai Baht).