Digital infrastructure design company TerraScale has hired Michael Coleman as chief innovation officer.
Coleman has experience in data center design and construction and most recently served as Google's head of global data center operations - after being VP of data center strategy and operations at Yahoo!.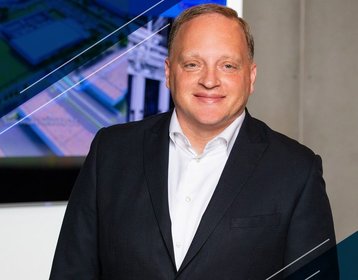 Data center overseer
Danny Hayes, CEO of TerraScale, said: "We are thrilled to have Mike join our team. As we solidify our position in the rapidly growing data center industry, Mike possesses the skills, relationships, and knowledge needed to execute and lead complex and sophisticated IT infrastructure projects. His industry acumen and ability to complete projects that offer strong ROI gives us additional credibility with investors."
In his new role, Coleman will be responsible for overseeing the firm's commercial data center efforts and green infrastructure projects, commencing with TerraScale's Energos Reno Project located in Nevada. The scalable data center planned for the Energos Reno site will leverage the site's renewable energy infrastructure and will be a fully carbon-neutral off-grid facility.
Coleman said: "TerraScale's Energos Reno project will help sustainably meet our nation's growing data and energy demands. TerraScale's successful execution of these critical infrastructure projects will contribute to future-proofing our planet. I am looking forward to working with the TerraScale team to further that vision, in Reno and beyond."