Zimbabwe's state-owned telco TelOne has opened a data center in Bulawayo.
The 120 rack, 400kW facility is the first of its kind in Matabeleland, in the south of Zimbabwe. It is "Tier 3 Designed," with redundant power and cooling, says TelOne.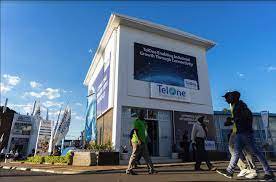 The data center, along with a customer experience hub, has been placed in an upgraded exchange in Hillside, from where TelOne already serves some 6,500 customers for broadband and other services. TelOne chairman Dr Douglas Zimbango said Hillside was prioritized for the revamp as it is one of telOne's largest exchanges.
Among other problems, TelOne faces ongoing network vandalism, much of it looking to steal copper. Zimbango said he hoped an upgraded fiber network, along with wireless broadband LTE services would help counter that threat, according to Techzim. The company plans to deliver 100, fiber to the home (FTTH) lines in the next five years, and 150,000 LTE connections in the next three, as part of a national broadband project.
TelOne customers, including banks and financial organizations, telecommunication providers, private companies, government departments, and IT service providers can get fully managed disaster recovery from the Hillside data center, TelOne says.
The Deputy Minister for ICT, Jenfan Muswere, welcomed the new data center, and asked government-owned TelOne to deliver services and revenue: "Our expectation is for you to deliver 25 percent revenue market share, develop 10 new data-centric products and services, reduction in overhead expenses and infrastructure expansion and sharing," he said, according to 263chat.
In March, TelOne opened a 34-rack data center at the Mazowe Earth Station, Zimbabwe's main communications satellite earth receiving station. This was the company's fourth data center, and part of an investment program that has totaled at least US$4 million since 2016, bringing online more than 1,300 sqm (14,000 sq ft) of floor space.
TelOne is Zimbabwe's only fixed landline services provider, and has previously worked with Huawei to open colo facilities in the country. The Zimbabwean government opened a national data center in Harare last year.