PT Telekomunikasi Indonesia (Telkom) is acquiring plots of land for new data centers and could be investing as much as a trillion rupiah (US$70M) in new data centers in Indonesia, according to a report on The Jakarta Post.
State-run Telkom is Indonesia's largest telecommunication and network provider, and currently owns and operates 11 data centers in Indonesia under subsidiary PT Sigma Cipta Caraka, also known as Telkomsigma.
Investment drive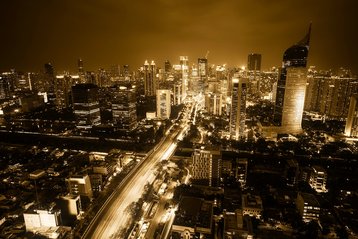 Telkom also owns three data centers in Singapore under Telekomunikasi Indonesia International Pte Ltd (Telin Singapore), which earlier this year also launched a data center in Hong Kong.
Telkom CFO Harry Mozarta Zen claimed that the investment value of these new facilities will be 1 trillion rupiah (US$70.6M), with land purchases were being carried out gradually across the country. Construction will only commence next year, and the new facilities will be operated by Telkomsigma.
Mr Zen gave no specifics, telling The Jakarta Post: "A data center will only be constructed if there is enough demand from our clients. If we had planned to construct a specific [number] of centers and turns out the demand is higher than expected, it is possible for us to build more centers to accommodate as many clients as possible."
The fourth most populous country on earth and the largest economy in Southeast Asia, Indonesia is experiencing strong interest by public cloud giants. Google last year confirmed that it will open a new Google Cloud region in Indonesia, while Alibaba Cloud earlier this year launched its second data center in the country.